Core Machine
ROCK/NUC
Network Details
Fritz!Box 7530, Ethernet, + Fritz Wifi Mesh
Audio Devices
HDMI - Denon AVR
Ethernet - Ropieee USB - Quad Artera Link
Ethernet - Windows 10 Desktop
Wifi - Windows 10 Laptops + tablets
Wifi - Nokia phones (Android 10)
Chromecast Audio - headphones
Chromecast Ultra - TV
Description of Issue
Rebooted my ROCK/NUC for the first time in a long while today. Came up, and asked for my Login credentials. It showed the eternal jellyfish while checking. After a minute or two, it came up with this: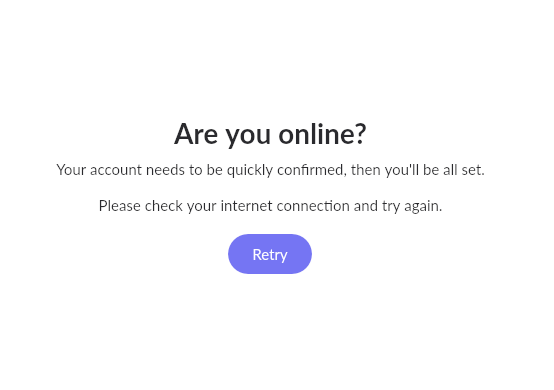 Yes, I am online. And I see that Roon is running (my Ropieee Display is showing the last album displayed, but I can't get past this "Are you Online?" screen on any Roon Control point.
So: is your login service running?