Since I updated my roon to the build 778 I'm encountering some problems with the artist appearances feature.
For example:
In my library I have 3 albums by Grateful Dead.
If i go to Jerry Garcia i can see them: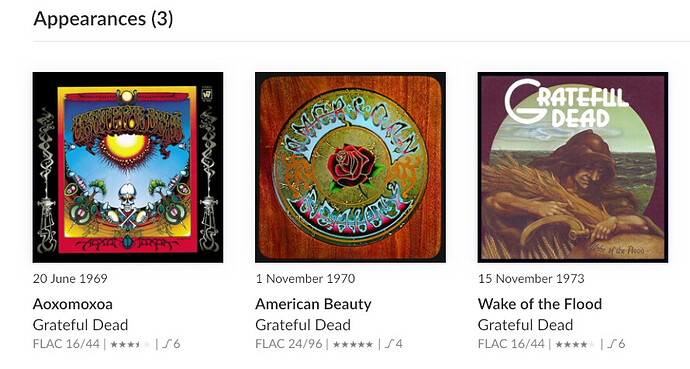 If i go to Phil Lesh profile i only see his bio and similar artist:


Both are credited correctly on the albums.
Why is that happening?
Another example:
On "The man who sold the world" by Bowie I can see Mick Ronson is credited as a guitarist: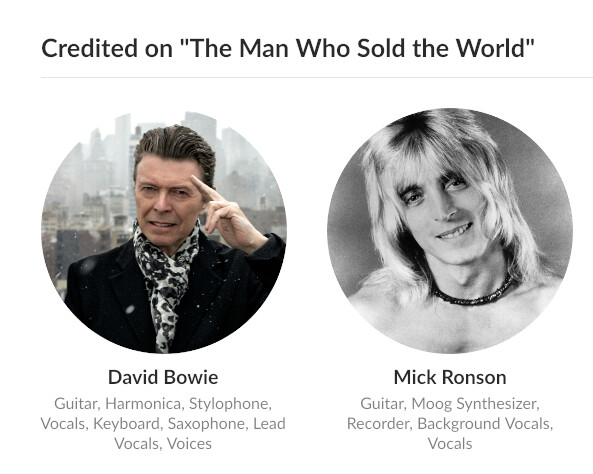 Why then if I go on his profile the only album listed is another one "The rise and fall of Ziggy Stardust"?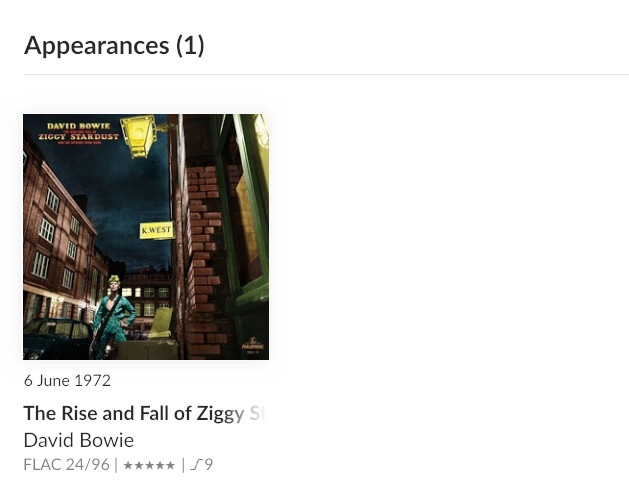 Thanks,
Andrea