Hi!
I got this cover designer in my library called Man in the Mountain, artist name of Martin Kornick (see screenshot below).
Part of his info comes from AllMusic page https://www.allmusic.com/artist/man-in-the-mountain-mn0002355060 so I would like to ask for some corrections:
the artist name is Man in the Mountain and not Man In the Mountain (without capitalization of In)

he was born in Niles, Illinois, USA, a location that does not appear in MusicBrainz, so it needs to appear on AllMusic in order to be included into Roon database's info

he is professionally known as Man in the Mountain but in AllMusic he is also credited with his legal name Martin Kornick at the page https://www.allmusic.com/artist/martin-kornick-mn0003774562 : given that they are the same person it should be fine to merge Martin Kornick page into the Man in the Mountain one, that is the main profile.
Can you please arrange these corrections?
As you can see in the screenshot, no album appears in his Roon page despite there actually are a number. I already pointed out in this topic that on my library all of the production credits (except for producer, engineer, mixing and mastering) do not appear anymore on the artist pages. So I would like to ask if there is some news.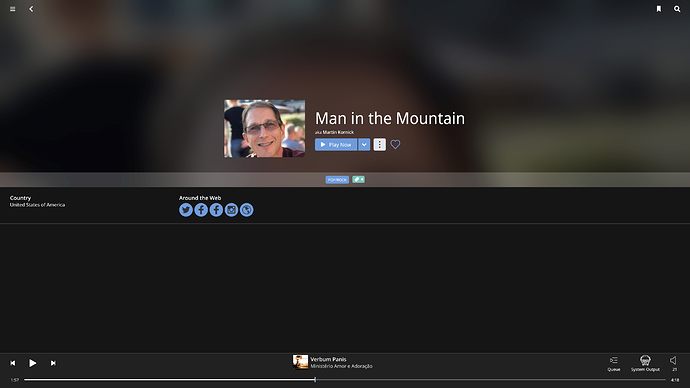 Thank you