Core Machine (Operating system/System info/Roon build number)
Intel i5 Nuc, Unbuntu 16.04 TLS, Roon 1.6 Build 401, Tidal subscription.
Description Of Issue
At some point recently Roon seems to have decided that there are two Bonobos, and that it should split the albums between them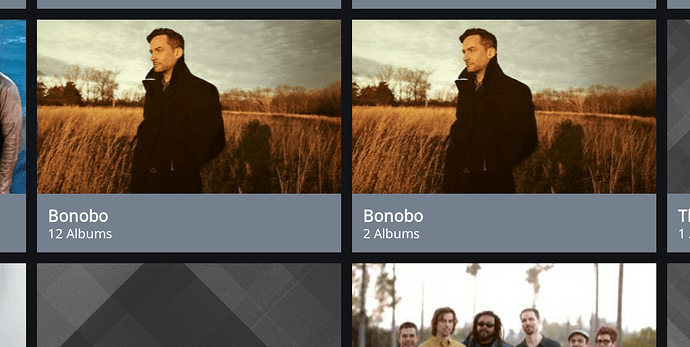 And it doesn't matter which one you click, you always end up at the one with 2 albums. Any idea what caused this, and how to fix it?
Thanks
Simon