Roon Core Machine
Roon core: Nucleus
Networking Gear & Setup Details
Connected Audio Devices
Bluesound Powernode on wifi
Number of Tracks in Library
30,000 tracks
Description of Issue
This one is pretty odd and I haven't found anything similar on other threads. Somehow, Roon is confusing Neil Young with Miley Cyrus in my library.
Here's what happens:
I search for a Neil Young album that's not in my library. In this example, "Homegrown", which is displayed properly before I add it to my library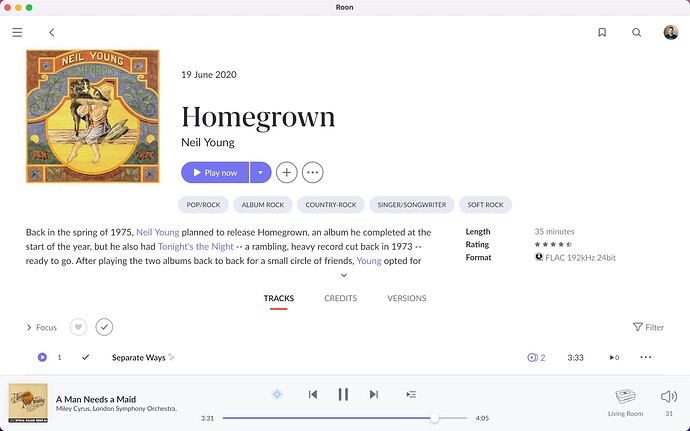 Then I click the plus sign to add to my library, and suddenly the album is assigned to Miley Cyrus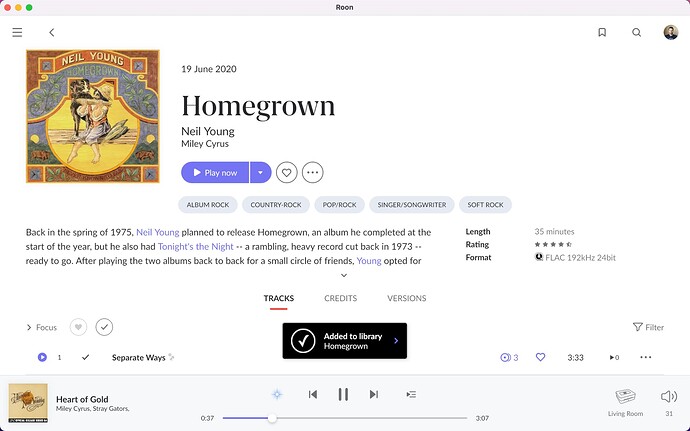 Which makes for quite a comic "now playing" view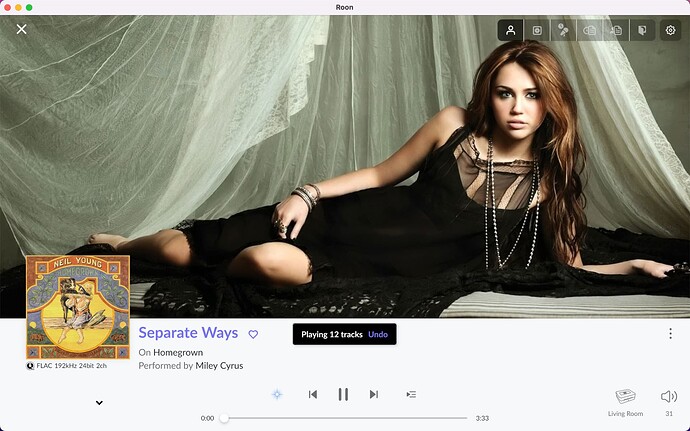 I am not aware of having done anything that would cause this, but I guess it's possible that at some point I did something by mistake. Maybe I merged the two artists by accident?
Has anyone encountered this situation? Any tips to fix it?