Having an issue since the latest update.
Clicking on artist Calibre shows zero releases in my library, yet still shows his top tracks. I have over 40 releases by him… only way to get to his albums are via the album page or by clicking thru top tracks to get to his releases. Screenshot: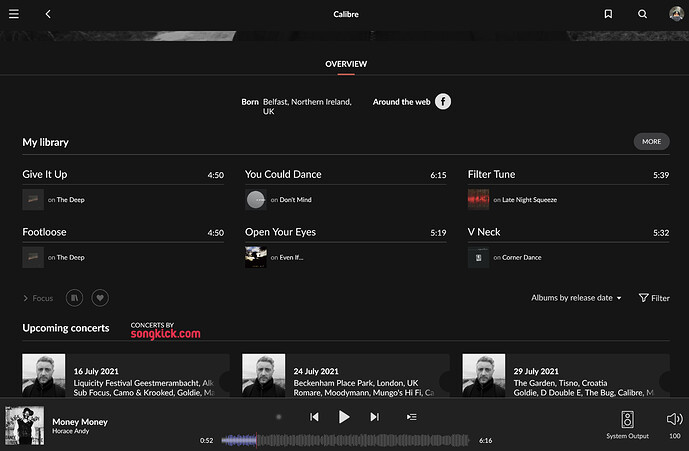 He is still tagged as primary artist on all those releases, so it doesn't seem to be a case of missing metadata. All my content is local.
I've mentioned this already in the missing "appearances" bug as mentioned in this thread, and the behaviour seems similar:
Anyone else notice this?