@support I don't know where this artwork come from, instead of the original SACD cover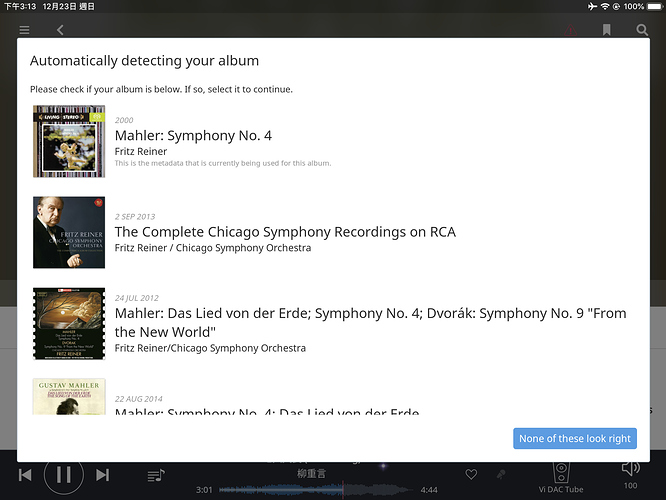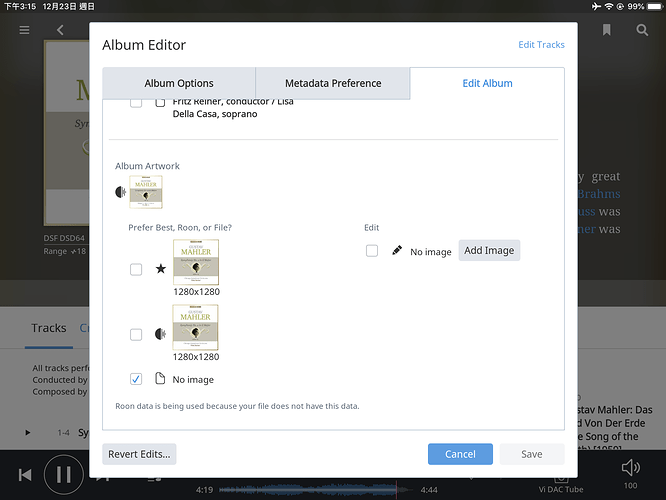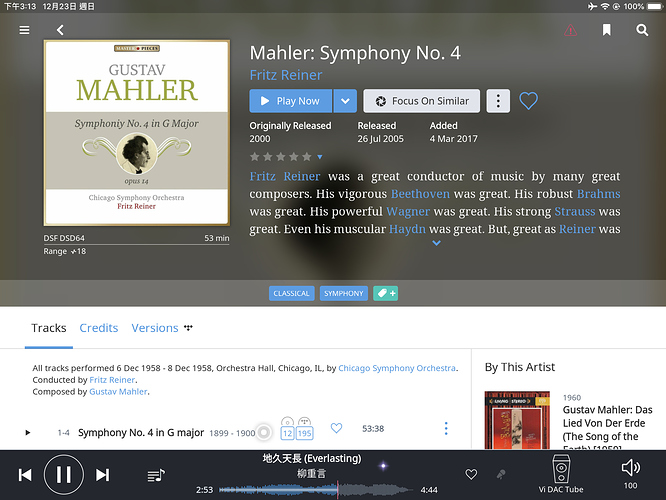 It looks like we didn't find any art in your files – is that not what you're expecting?
If these files have art, where is it stored, and how is it named/tagged?
Just dsf files in folder, no artwork image, I matched the RCA SACD Version in ROON and save it, but the final out come is not the same one from database.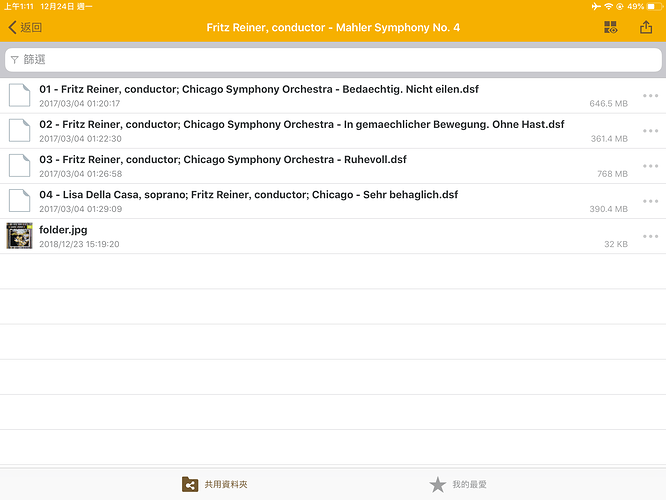 Only 4 dsf files in folder, as Roon failed to fetch correct cover artwork for me so I saved new and correct folder.jpg myself as you can see the fresh time stamp!
Hello @Cheung_Hon_Wah,
I just wanted to confirm with you here, after setting that folder.jpg is Roon showing the correct album art or are you still seeing something differently? For that album, do you have "prefer file" selected in the metadata preferences or "prefer Roon"? Please let me know when possible.
Thanks,
Noris
Hi Noris,
Sure it's correctly display after I added my own, just wonder why Roon imported a totally difference cover artwork from its matched result? Why?
The White and Grey, boring and dull cover artwork is from Roon but I never see this photo from any Matched results…I'm expecting the same SACD Living Stereo Cover Artwork as your matched result preview, that's very straight forward.
We get a lot of artwork from many different providers, and we currently opt for a single, high quality cover per album (meaning all versions of "Kind Of Blue" get the same cover) rather than lots of different covers for each edition of the album, the quality of which might vary significantly.
This could change, and Roon will automatically improve what you're seeing in the future, if we find a higher quality cover.
For now, you can feel free to open a feature request for more release-specific cover art, but at the moment we opt for the highest quality image we can find, rather than show a lower quality image that might be a better match for your edition.
Users can, of course, always add specific cover artwork for an Album themselves and prefer it in Edit Album. You can name the cover art "folder.jpg" or "cover.jpg" and copy it to the Album folder or directory, or you can drag and drop cover art as set out in Edit Album.
Don't make simple thing messed up, just hope Roon can fetch the cover that match the metadata found in their database, instead of let the user do the job themselves all the time. Just give me What I see is what I get.
https://www.allmusic.com/album/mahler-symphony-no-4-mw0001824394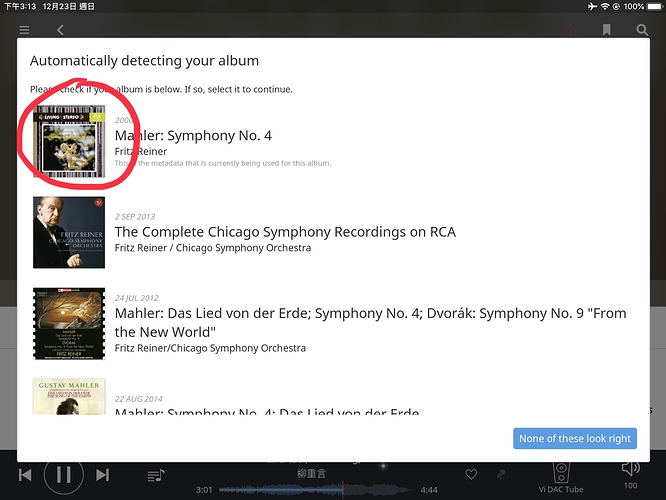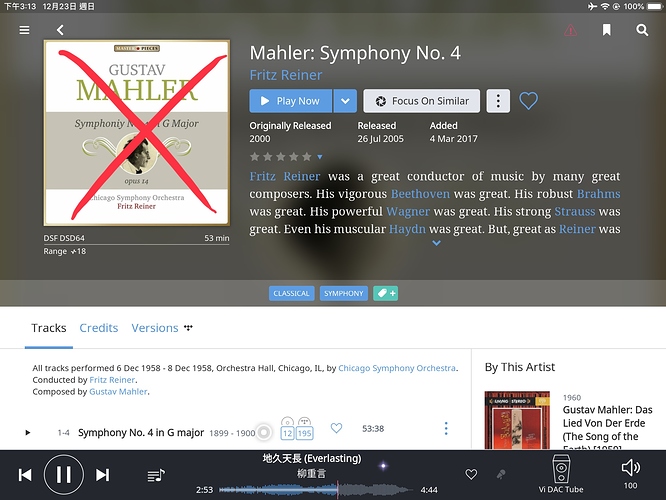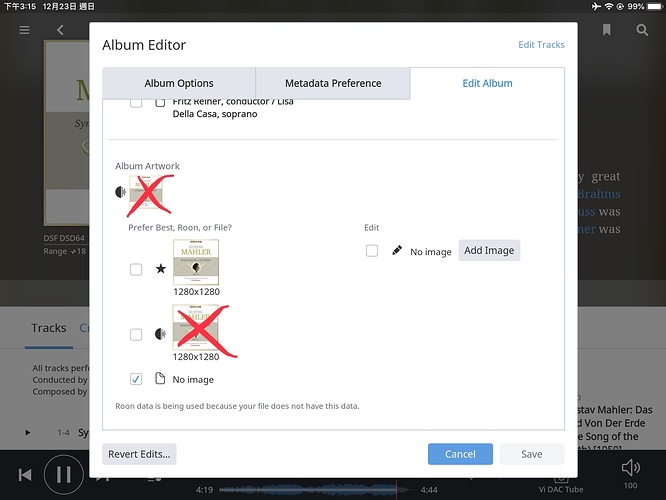 it's very painful to found what hit or miss from 5K or 10K album database, and one thing I have to reflect the file browsing is not user friendly enough, Roon should always list out the image within the folder where the audio file found instead of listed out all networked drive then go into target folders by click all the level down and no search function within the file broswer, making the image insert and editing only practice on desktop computer not with iPad or Mobile Phone.