Hi,
Album Artwork is not handled as I'd expect. I have the following situation: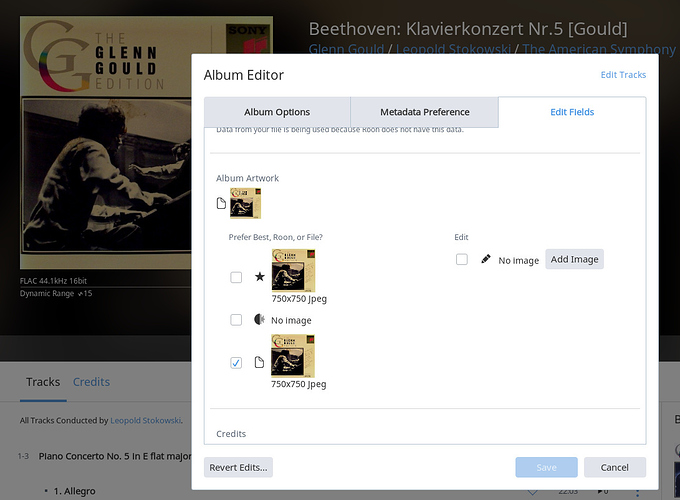 "Problem" is that the artwork that Roon shows is not the artwork embedded in the file tags but the folder.jpg that is still residing in the folder with the files. I thought if I set Roon to "prefer file", thte embedded artwork would be selected.
Is that a bug or by design? I would then need to remove all my folder.jpgs since I have all my artwork embedded in the files.
Thanks
Klaus