I get black squares on Roon on OSX, iPad shows the artwork fine.
Roon Core is being run on a NUC running ROCK, and the music is held on a QNAP NAS.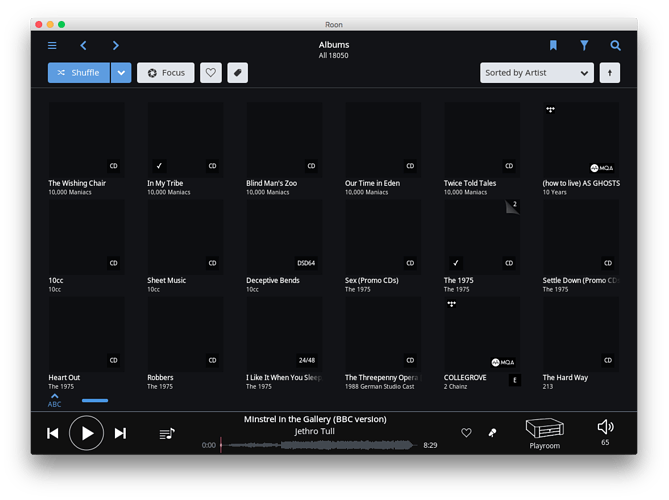 If I click an album from this screen I get a black square with a spinning white circle line in it.
Any thoughts welcome.