Hi,
New problem occurred out of nowhere.
I set up the Audio Midi as I always do and when I play Roon, it sets up Sonic Stream as mu output,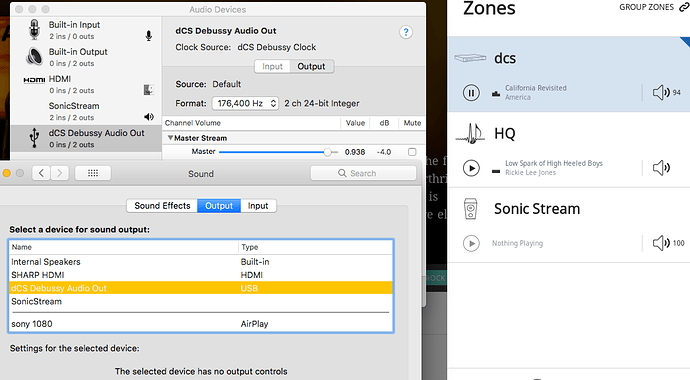 instead of my Dac.
I've even tried to uninstall Sonic Stream, and it chooses another output, not my Dac.
Amarra says I should run it through S Stream and set up Amarra Sq+ , but I just want to play Roon through my deBussy.
Any ideas?
thanks