My setup is:
v1.3 (223)
Core installed on ASROCK DeskMini110 , on 512GB SSD
library (6162 songs) also installed on the same Samsung SSD
Tidal subscription
USB-soundcard RME ADI2-Pro connected with USB at this PC, latest ASIO driver 0.9610
PC is Windows 10 64 bit home version 1703, Pentium G4620, 8 GB RAM
After starting Roon in the first window the message 'No Audio devices found' is displayed.
The button below 'Manage Audio devices' brings me to the audio settings.
In the audio settings tab this window is displayed: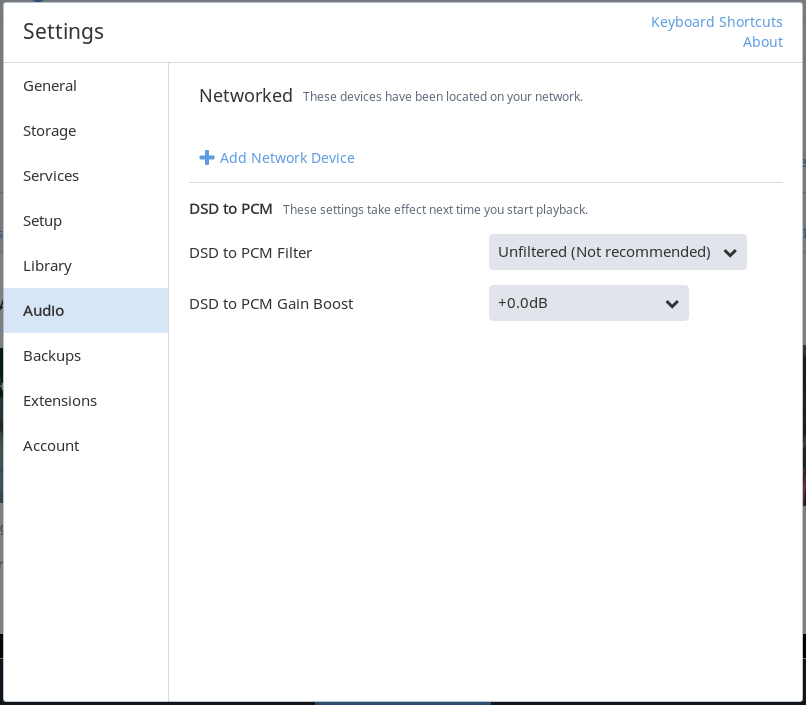 After 15sec. another window with the audio devices is flashing.
It is only visible for a short time (lower than a second). It is to short to make a screenshot.
I could not change any settings. Can you please help me to solve this problem?