Sometimes real life is more hilarious than any made up joke could ever be…

There was the bassist who was so upset about his bad timing that he threw himself behind a train,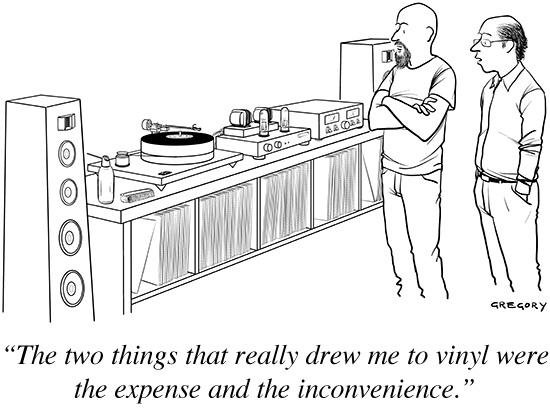 (AND YET I LOVE MY OLD TURNTABLE!!!

)
Question: Why did the amplifier hum?
Answer: Because it didn't know the words!
Hi Fi gear, like most electronics, is powered by magic black smoke. We know this because when the black smoke comes out it stops working.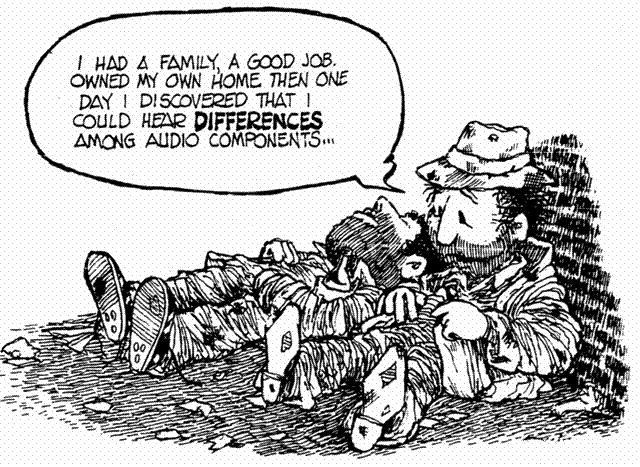 My favorite


My wife stumbled over that one and framed it for me



Btw. google finds this one under "audio bum"

The audiophile's nightmare. After he dies, his wife will sell his gear for what he told her he'd spent on it.
I fear that every day and I'm nowhere near dead yet

That would be much worse, when she sells your stuff when you are still alive


When you are dead, your gear is the smallest problem

Play the guitar like Yoda Richards NOBODY can!
Rowan Atkinson is absolutely fantastic in this Hifi shop sketch…
That is a good one. I relate.
I saw this one on Facebook today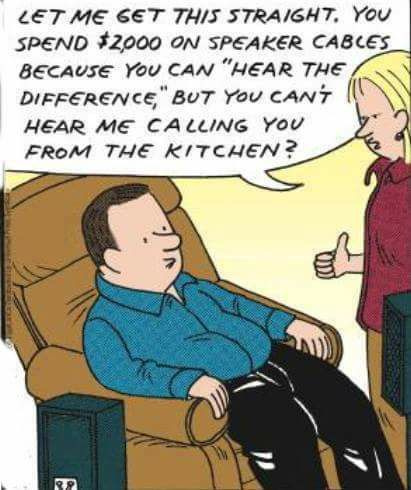 Hilarious!! The same goes with my guitar collection!