can not be a real concert, noone holds up his smartphone…
That was good the first time I posted it

T. Rex isn't even a dinosaur.
Or a tyrant. Or even a king.
So, how many times have you posted it?

Fun with grammar, huh?
Day 4 of work by Artist Nik Purdy on our Rory Gallagher Mural at the Bridgend in Ballyshannon - More progress photos to follow throughout today Sunday www.rorygallagherfestival.com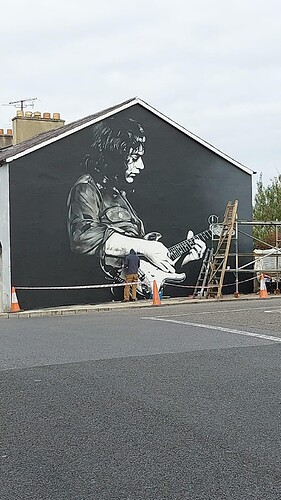 Meanwhile in Ireland,…
Fascinating new mural commemorating the groundbreaking Macroom festival that Rory headlined back in 1977. Mural by Cormac Shiel at Paint-Works. You can check out more of Paint-Works murals here: http://www.paint-works.org/ Thanks to David Flanagan for the heads up!