MacMini M1 250/8 GB - 1.8/884 build
DS 920+ 300K
Hegel 390 via airplay
So for no apparent reason Roon recreates the H390 connection on it's own. See screen shot.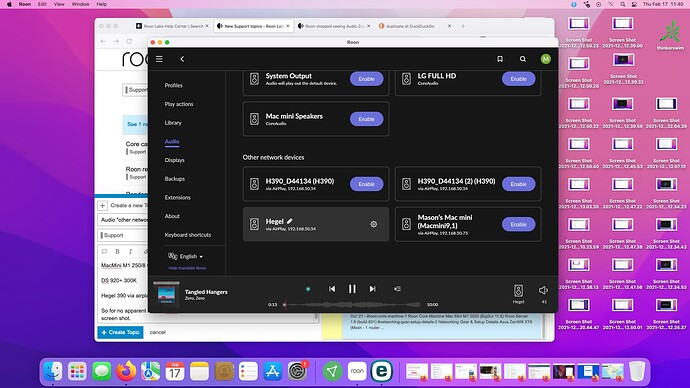 All three connections share the same ip. Notice the original H390 connection and then (2). Currently using (3)
When attempting to use the original connection Roon thinks it's playing but no sound/signal is reaching the H390. To save time I reconnect to H390 (3) which works. Each connection retains it's own music history, if you can believe that.
Ive tried to find a way to delete the additional generated connections but there does not seem to be a known way as far as I can tell with the resources available to me.
M