Hello, I have been noticing a ringing when playing music back through Roon. My normal setup is a file server running Roon server hosting and a desktop PC running Roon remote. My music is stored on hard drives in the server.
I have tried playing the same song off my WAV copy and from Tidal and I get the same ringing sound so my file should be ok. I have tried moving the roon server to my desktop and making a local copy of the song to cut out the networked side of this and I still get ringing. If I play the same song back using a different media player (I have tried foobar and windows media player both playing a local copy and the networked copy) I don't hear any ringing.
Here is a quick clip where you can hear the ringing. This was with Roon playing the song back.

And here is one without the ringing, this is Foobar playing the song back.

Both Roon and the other media players are playing back through the system output on the PC. I have not changed any of those settings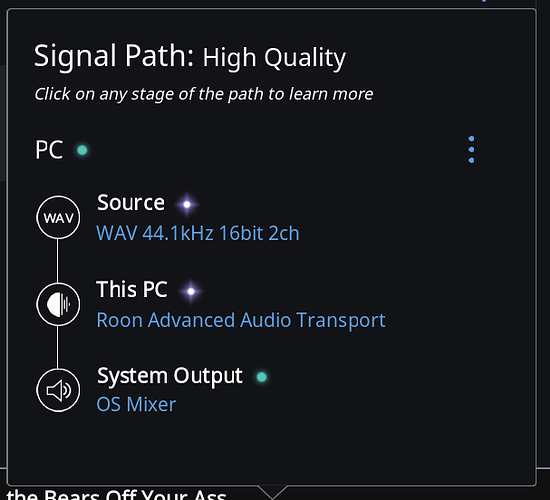 Any thoughts? Thanks!