Recently I updated to 1.8, and saw no issues for a day. Today, I see that my audio sources are missing from my control. What is weird is that if I press Group, I see my missing audio sources in there.
Missing audio source: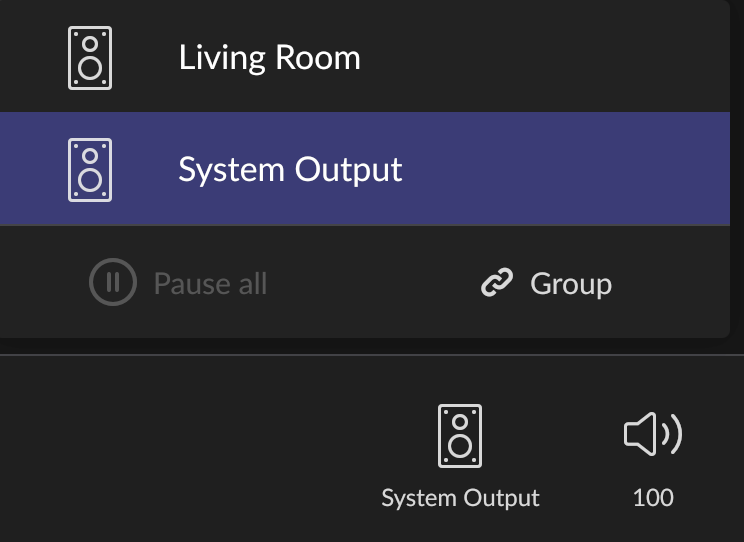 Pressing Group I can see the audio sources I want!