Suddenly, my audio zone, called "Media Room", has disappeared. All I see is "System Output",
After numerous PC reboots, NAS reboots, etc the problem persists. Even restoring from Backups didn't do anything.
That in itself is very troubling. There should be some way of backing up my original setup settings in the event of some random anomaly.
Regardless, here's a screenshot of the Roon settings: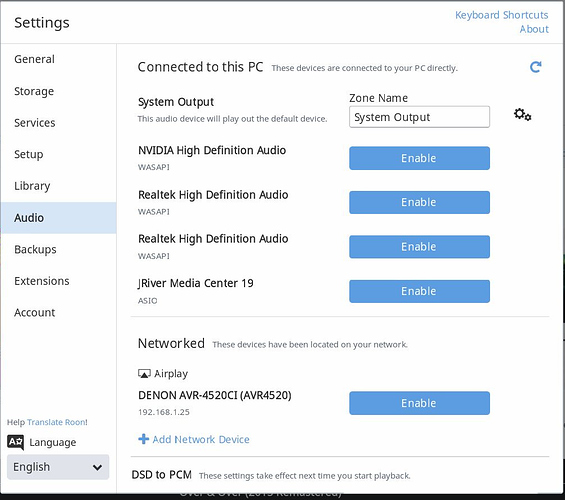 I checked my windows firewall settings and made sure that the Roon server was not blocked. See the attached screenshot: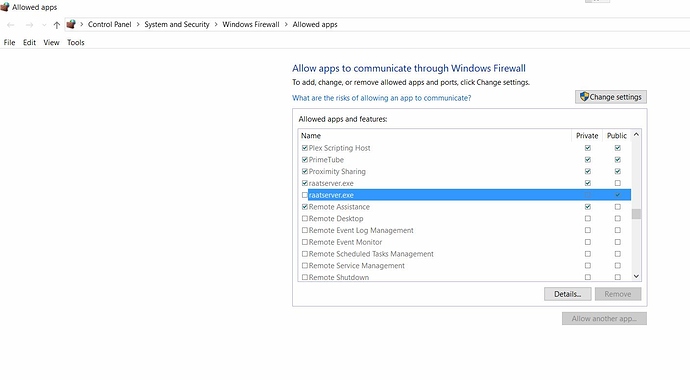 My system:
I run a dedicated Windows 10 PC which hosts the Roon Core. This Windows 10 PC is connected via HDMI to my Denon AVR-4520CI. Roon is controlled from either an Android phone or tablet.
Any suggestions on how to restore my "Media Room" audio zone before I start over from scratch and edit my settings? And, other than taking screen shots of my settings, is there a reliable way to back these zone settings up once created?
Thanks,
Herb…