Content you're reporting an issue with
Have you made any edits to this content in Roon?
Is the album identified in Roon?
Is this content from local files, TIDAL, or Qobuz?
Screenshot of import settings
Description of the issue
Did the latest update address any major ways in which Roon sees metadata?
Because hundreds, if not thousands, of my albums are suddenly appearing in all the wrong places with all the wrong meta-tags. Not the ones I've lovingly crafted over the last year.
This is just one example…
Here's is how Yate sees the artist & album artist tags:


Here is how Roon sees the artist & album artist tags: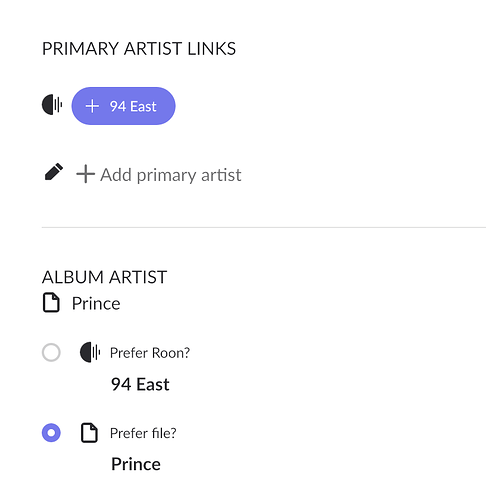 And here is what Roon is doing to the album in the main window:


It's filing under 94 East & not Prince even though everything, even Roon, is telling me the album artist is Prince!!!