Note 10+ Android 12
ARC has never shown up in Android Auto and still doesn't with this latest build.
I struggled as well to get it to show up in the app list. I learnt that it's not only the steps you perform but also the sequence. Here's how I got it to work :
Delete any ARC installation from the mobile ( I did a wipe data upfront )
Delete any Android Auto installation from the mobile ( also wiped data upfront )
Install AA, enable developer mode, enable "unknown sources"
Install ARC. I used the one in here.
As I said, I did all the above several times in a different order and ARC was never listed…frustrating.
Hope it helps.
Rgds.
This seems pretty extreme. I did not have to go through all of this to get USB Audio Player PRO, Qobuz, or TIDAL to work in Android Auto. I may give it a try, though.
For GA, this process won't be acceptable to most subscribers.
Those steps worked for me. I did have to click "Clear all data" in Developer settings a couple of times to get the ARC app to show up.
Everything seems to work as expected, but as others have reported, album art is very low quality.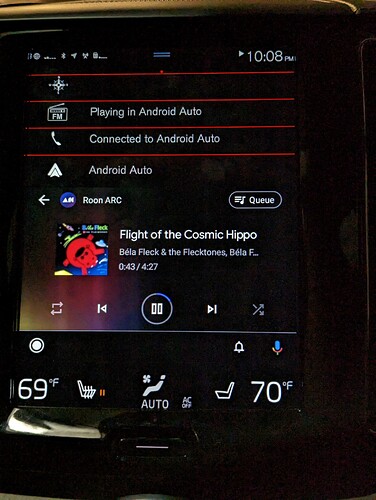 Update: I uninstalled and then re-installed ARC and it then showed up.