The album in question is one of dozens which are causing large problems in my library. It is "Six Sonatas Op. 12…" by Jean Baptiste Brevel, a TIDAL selection imported into my library.
This six-disc album does not have a single composition that is IDed. This is not altogether surprising since Breval is an edge composer (no offense to Breval fans).
But what is surprising is that ALL of its compositions appear on the Composition page filtered by the inestimable Johann Sebastian Bach (!) In other words, Roon thinks these six compositions were written by Bach.
Here's the album: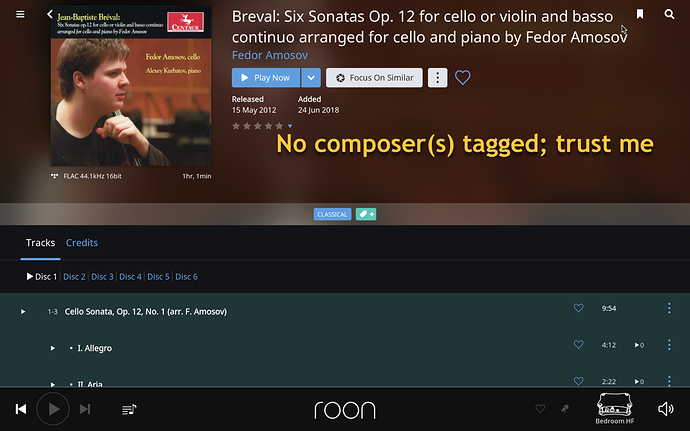 Here's the Composition page filtered on Johann Seb: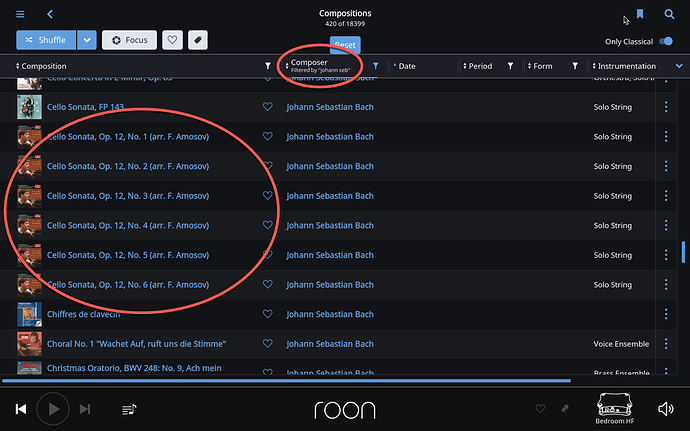 I have hand checked all visible tags and cannot find any Bach links.
There are about 200 such composition mysteries under the JS Bach composer. I am documenting this now before I rescan my library. Maybe that will remove the confusion.
Is anyone else experiencing similar issues? One tentative common thread among the other Bach misfit albums is that: each comp has no composer tag; and each is a TIDAL import.
Cheers.