Typo in Roon "Freidefürst" instead of "Friedefürst"
Musicbrainz and metadata are correct
automatically identified by roon
Thanks, Wolfgang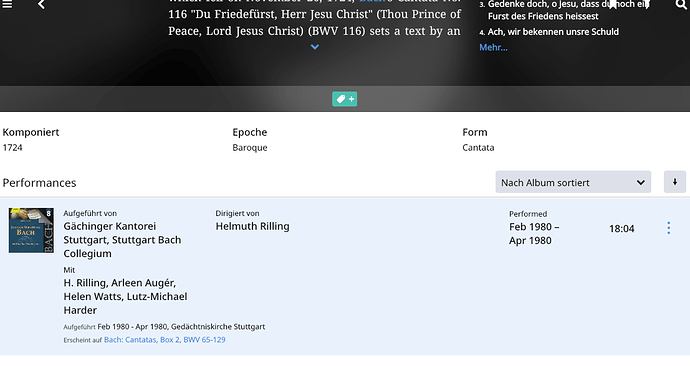 Thanks for letting us know, @Wolfgang. We will reach out to our metadata provider to correct this one.
Hello @Wolfgang,
Our metadata provider has let us know that they have corrected this today. Please give this about a week or two to be reflected within Roon. Once you see the change on your end please mark this post as the solution.
Thanks again for your report!
Rilling is longer "en-mode" but did some great stuff. Auger is just incredible