Roon Core Machine
Mainly a Win 11 headless server with 32Gb RAM, 250Gb Samsung NVMe and 10Tb WD Red running Roon Server. (Intel Core i5-11400)
(Also occasinally using a NUC10i7FN* running Roon OS.)
Networking Gear & Setup Details
Servers hard wired, a mixture of WLAN and hard wired Pi's. Asus AX58 router.
Connected Audio Devices
Both USB from Core, WLAN from router to Altair G1, hard wired via unmanaged switches
Number of Tracks in Library
around 180K tracks local, ca 300 albums on Qobuz
Description of Issue
Decided to backup my DB and did my usual routine:
Connect portable SSD
Go ino Roon Remote on the iPad and select Backup
Select folder on the portable SSD
Start
However, in this build it seems that Roon has mistaken my backup procedure for a non-responsive Core?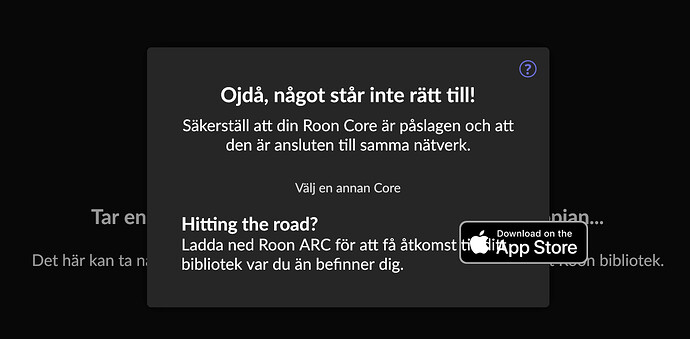 Also, the layout here really needs some work…
Thing is, it's the ordinary process where database is being snapshotted and the backup process initialized. The Core might be unavailable, but it is expected! No need to "cry wolf"…