@support I have the same issue, except that I have scheduled backups and I can't see them even though there's indication that there was a successful backup in the Scheduled backups window.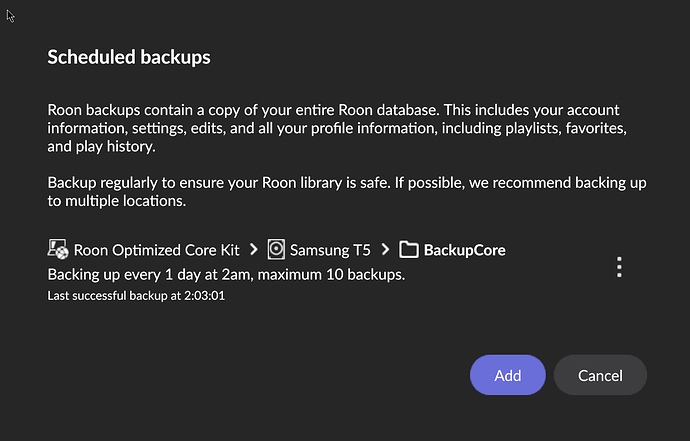 Here you can see the contents of the backup folder "BackupCore". As you can see there's no backup from 2 AM today, 2022 Feb 18. The four backups you see are all manual backups I performed over the past two days.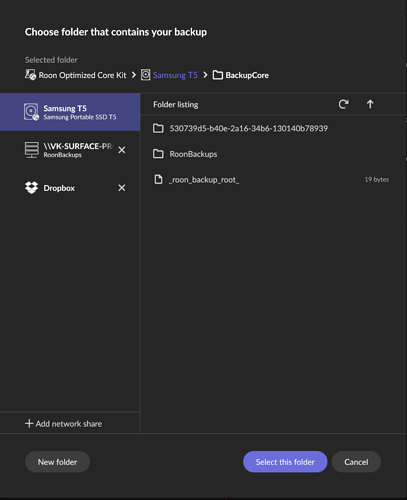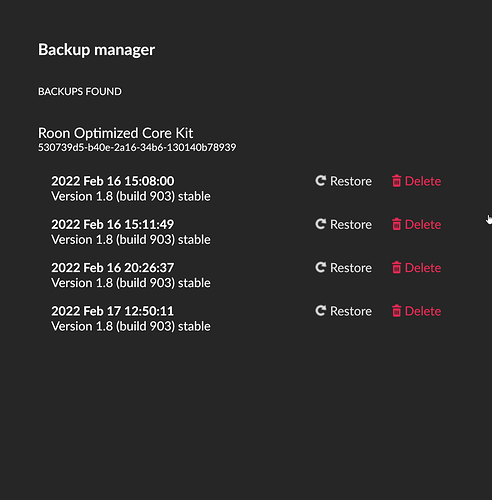 Roon Core Machine
Nucleus Plus Rev B
Networking Gear & Setup Details
Ubiquiti Unifi Network: Six AP's, Three managed switches.
Here's my Roon path (This setup sounds fantastic!):
Roon Nucleus Plus → Ethernet → Ubiquiti Unifi Switch → Fiber → Ubiquiti Unifi Switch → Fiber → Sonore Signature Rendu SE → USB → Kitsune KTE SU-2 → i2S → PS Audio DirectStream DAC
Connected Audio Devices
PS Audio DirectStream DAC
Number of Tracks in Library
45,558