Hi @Klaus_Hansen — First, please accept my apologies here. It looks like this issue was incorrectly closed by our automatic system.
Next, I'd like to recap everything so far:
This started occurring after macOS Catalina update
Windows File Sharing is enabled under System Preferences > Sharing > Options
The same error occurs when you use the Mac as a Core machine and you try to backup over the network
No antivirus or firewall exists on the Mac
There has been no change to username and password and they're being entered into the Add Network Share screen
No change with a different router
Is that all correct?
In the latest screenshot: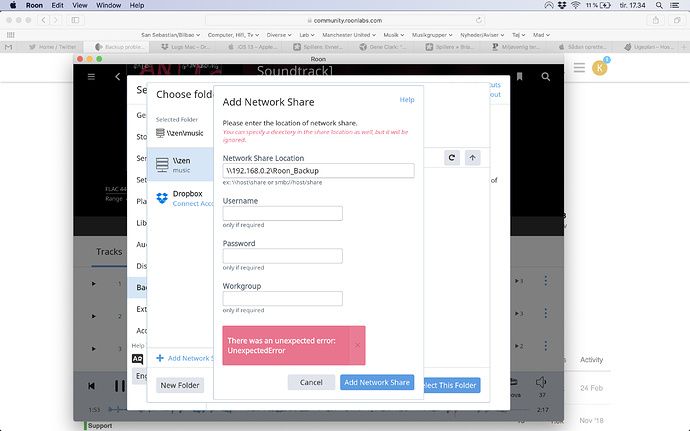 I do not see that the Username and Password were entered as mentioned above. Just to verify — There is no change when entering them in, correct?