Happy Holidays!
@support
I've faced a problem during a restore (migration).
We moved from a MOCK (ROCK running on a HP laptop) to a virtualised Roon Server (running on an Ubuntu Server).
Both of them
-connected to the same network share (shared on a virtualised Xpenology).
-imported 16k+ tracks and watching changes real time
-can and do read and write the backup folder on the network share mentioned above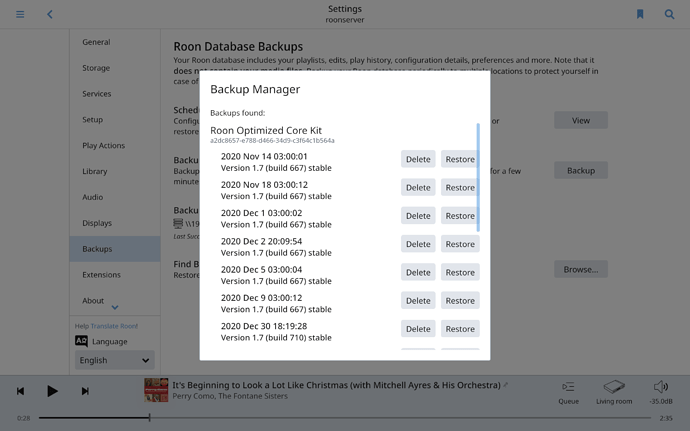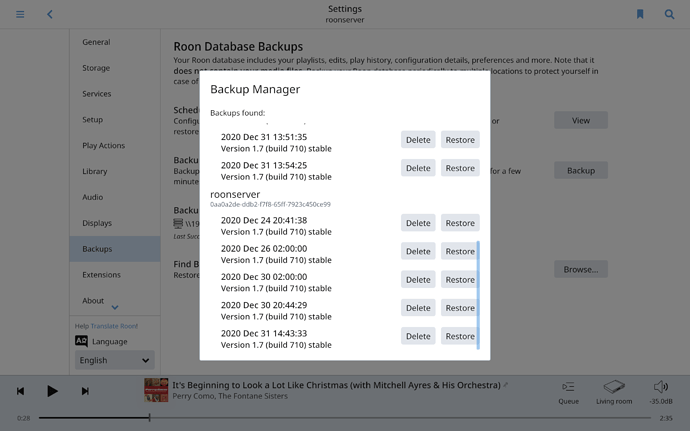 When I try to restore any of MOCK's backup on the Roon Server, I received this error message "Restore failed. Please check your backup folder and try again". Other issues:
-on the MOCK I can not add the network share with the account created for this purpose, I had to use the administrator account
-on the Roon Server I'm seeing messages like this "CIFS VFS: Send error in read = -4".