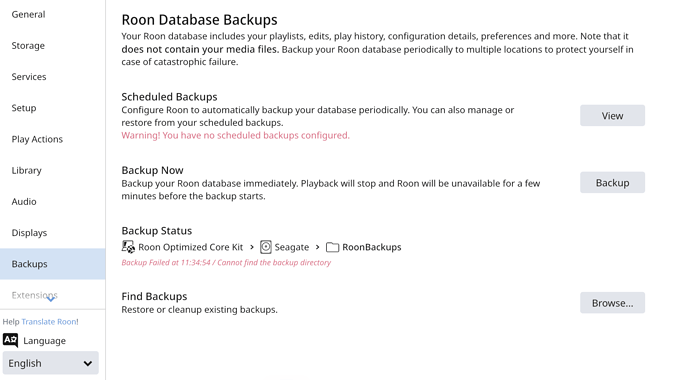 **Core Machine (Operating system/System info/Roon build number)**
I am running the core on an intel NUC (8th generation i7).
Network Details (Including networking gear model/manufacturer and if on WiFi/Ethernet)
connected to ethernet. An SDD usb drive holding my library is connected to the core via USB.
Audio Devices (Specify what device you're using and its connection type - USB/HDMI/etc.)
TEXT GOES HERE
Description Of Issue
hi,
I am not to do any backups. Please, check out the screenshot. Any tips on how I can fix that?
thanks!
Walter