Core Machine (Operating system/System info/Roon build number)
MacPro (Early 2008) running MacOS 10.11.6
Roon 1.7 (710)
Description Of Issue
I have scheduled backups to an internal, but separate, hard drive set up in Roon. The backups run nightly at 2am and all evidence suggests that they are running smoothly. To confirm, I just forced a backup and it completed successfully. This is also confirmed by the modified date on the backups folder in the filesystem.

However, when I go to view my backups in Roon, the latest one it shows is from over a week ago (the list is scrolled to the end in the below screenshot).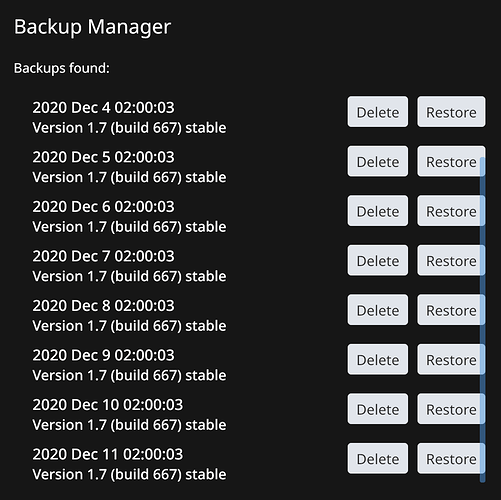 Any ideas?
I do notice no Build 710 backups exist, so maybe it's related to that?