I have been adding a few Christmas albums and I am finding issues. Maybe others are finding the same.
Katherine K. Davis is famous as the pre-War composer of "The Little Drummer Boy". She is being mixed up with a more contemporary Blues/Jazz singer Katherine Davis.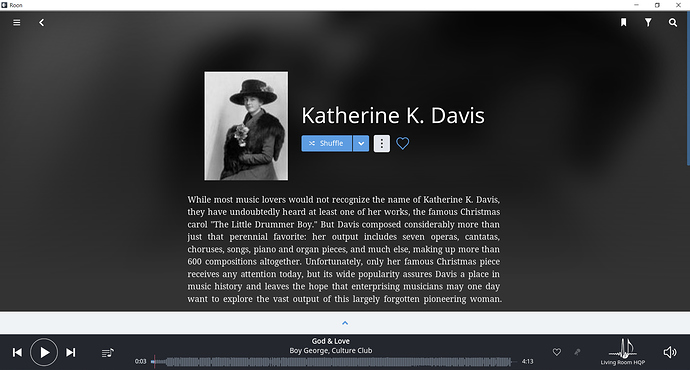 So for example, Katherine K. Davis on this Temptations Christmas album is linked to Katherine Davis instead.