In https://www.allmusic.com/artist/8mm-mn0000858596/biography both Juliette Beavan and Sean Beavan are listed as band members: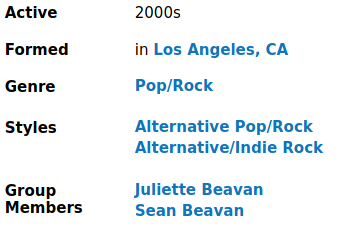 Not the case in Roon:

Hi @evand,
Band members only show for artists that exist in your library. You may have Sean Beavan as in artist in your library but not Juliette Beavan, so she does not show under Members.
Thanks @dylan. Could you clarify something for me please.
Outside of 8mm Sean Beavan only appears in my library as an Electric Guitar and Mix Engineer credit on a single track in a compilation album.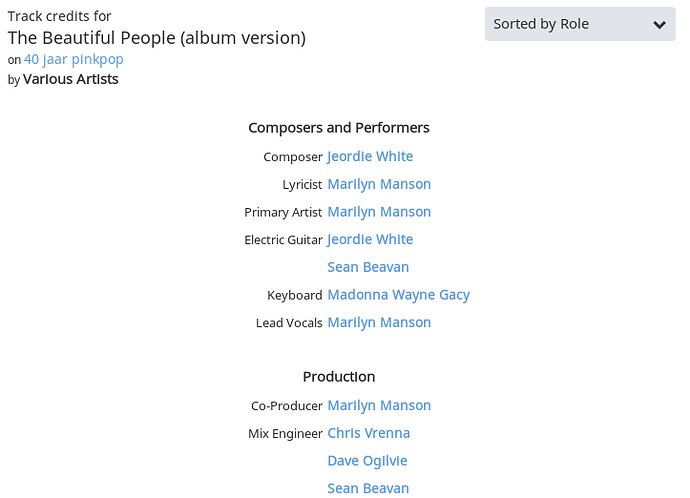 Juliette Beavan has numerous composition credits in my library, albeit all relating to the 8mm - Around the Sun album which was the subject of my initial post.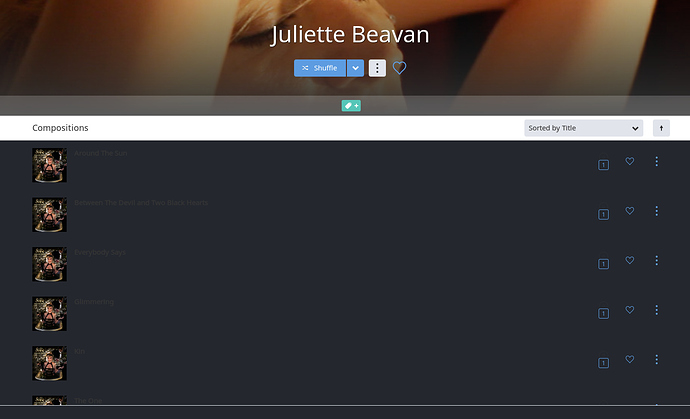 How is one any more artist than the other?