More humorous than a problem but thought it was worth mentioning. I'm sure Rubinstein would have been thrilled.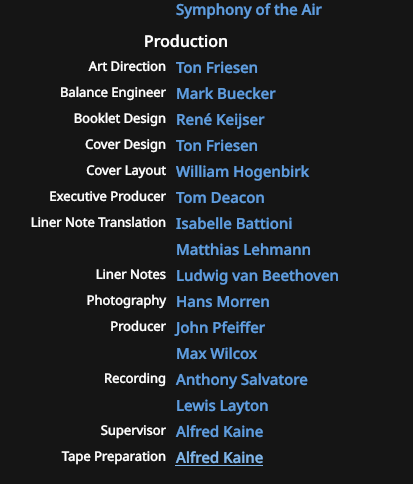 Thanks, @Joseph_Smith.
I have reached out to our metadata provider and requested they make a change here. I'll keep you updated once we hear from them.
I've seen credits like this when liner notes contained quotes - maybe that's the case here, too.