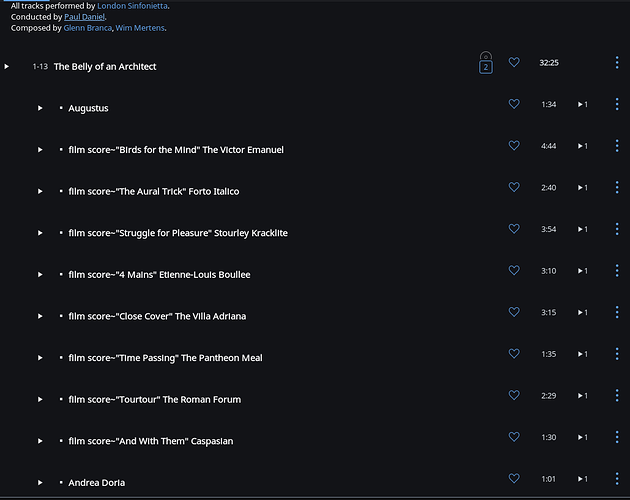 -tracks are not all composed by mertens/branca. tracks 2-9 are by mertens, the others are by branca.
-tracks 1-13 have been collected in a composition, a non-sense being by different composers. and track 14 left alone outside the composition.
-there's no way to overwrite this mess: even if my settings are to prefer file track title, and to prefer file work/part tags (that in this case … are missing).
so, a quite strange situation in which it seams that… i have absolutely NO CONTROL over the album. i mean, i cannot say "ok roon forget all your rubbish, trust me, a keep file tags straight from beginning to end"
quite disappointing…