Core Machine (Operating system/System info/Roon build number)
Roon Version 1.7 (build 505) stable (64bit)
Audio Devices (Specify what device you're using and its connection type - USB/HDMI/etc.)
The following sources have been tested:
NAD C 658 BluOS Streaming DAC → Drop+THX AAA 789 headphone amplifier
Audioquest Dragonfly Cobalt
Headphones:
Audeze LCD-i4
Description Of Issue
Dear Roon,
Using the Audeze Reveal presets within Roon for the LCD-i4, whenever I use the linear filter, Roon fails to perform the Bit Depth Conversion with Restore with MQA Signaling when playing MQA media, as seen here: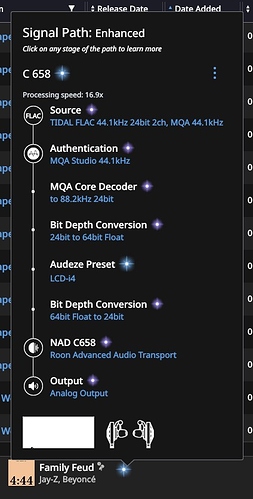 This is not the case when using the low latency filter, as seen here: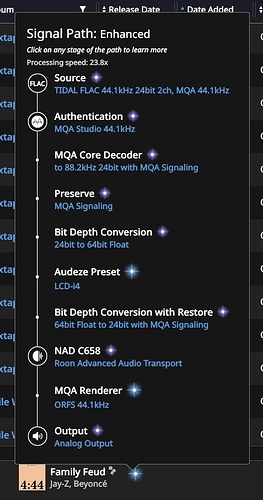 Is this a bug or a necessity? Could you please look into this? Thank you in advance.
Kind regards,
Arash