What is true?
I want to play MQA files via Roon with Bluesound Node I2, a MQA certified network streamer, I bought especially to get the best possible sound of the MQA files.
Bluesound Node I2 (newest BluOS)



Playing via Roon (newest version):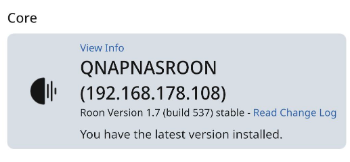 This is what I get in Roon:

Only "Enhanced" signal path. The "weak point" is the Bluesound MQA Full Decoder indicated by the blue star
The same device settings In Bluesound App:

MQA-Symbol beside the Roon symbol with blue signal. Best quality. Original Master sound.
Same Song with the setting Bluesound Node i2 as Renderer only:

The same result: Only Enhanced signal quality. Weak point is the MQA renderer
In Bluesound:

No MQA symbol.
Best Quality in Roon. "Losless"
Decoding done by Roon. then RAAT
But is this full MQA quality?
The same settings In Bluesound App:

The same as before: No MQA quality.
What is true? Where is the problem? Which settings should I use?
I prefer to play all audio files with Roon.
Is it just a wrong visualisation by Roon or isn't it true MQA by Bluesound despite of the Certification?
Is it an incompatibility between Roon and Bluesound and I need an additional external MQA certified DAC for Roon?
Or is everything okay and you can't get a "lossless" signal path when playing MQA?