Greetings,
I'm new here with lots to learn, hoping someone might have a pointer or two. My flacs are stored on a networked BlueSound Vault2 and connected via optical to a Rotel RC-1590. I also subscribe to Tidal lossless.
Issue: two nights ago, I was enjoying Lossless signal on my flac, as well as Tidal MQA as shown in roon. The next morning, after working through some Rotel 12volt trigger issues, I noticed my signal now displays Enhanced.
I'm a serious amateur and have no idea what facilitated the degradation.
Any suggestions would be greatly appreciated.
Thanks,
Kev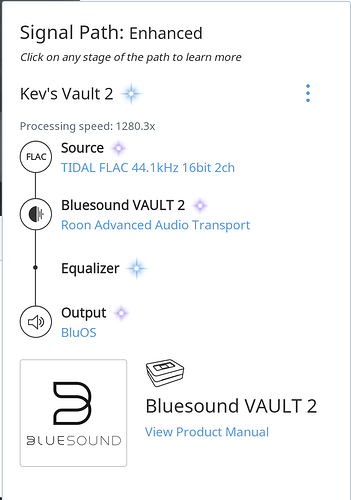 ,