This one has me stumped. From the Qobuz page, I see a Bobbie Gentry album, and click. Here's what appeared: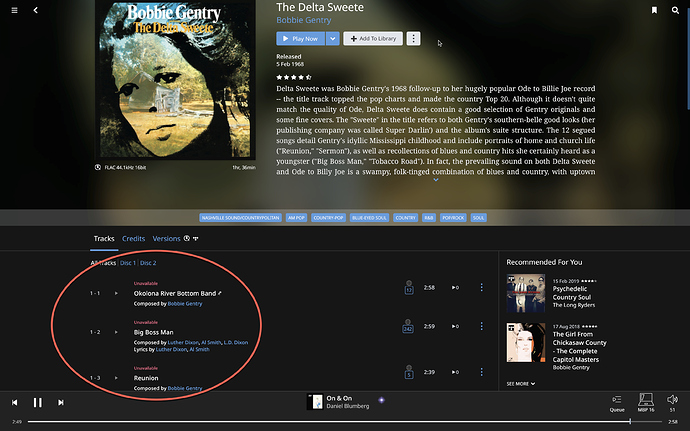 You can't see this, but all of the cuts were unavailable.
I might have stopped there, but I persisted, searched for Bobbie Gentry, found her Artist page, and clicked on the same album there. Here's what appeared: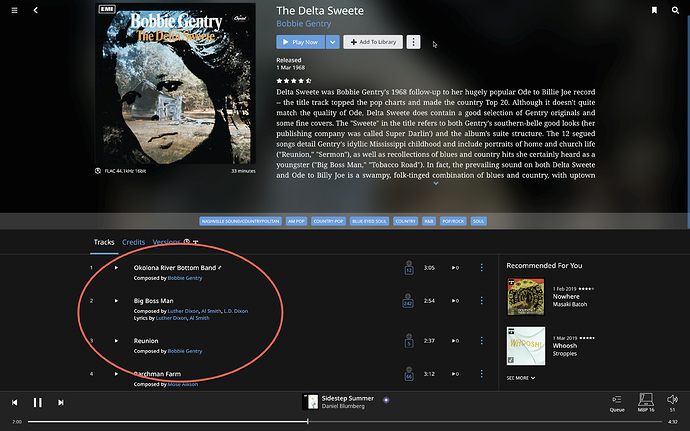 Now, all cuts are available. In both incidents I was looking at Qobuz versions. Hmm.
But there's more. I went back to the Qobuz page and started clicking on the 14 visible Grand Selection section. Only about 5 tracks, across ALL the 14 albums, were available.
Kinda strange. Makes you want to jump off a bridge or something.