Hello @Michael_Mellen,
Can you please provide a screenshot of your Roon Settings -> Audio Tab? It should look something like this: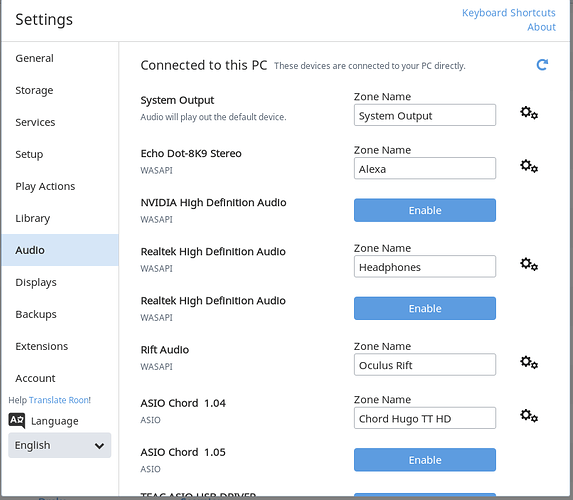 You can upload screenshots to community using these instructions (http://kb.roonlabs.com/Screenshots)
Information for enabling zones can be found here (https://kb.roonlabs.com/Audio_Setup_Basics) and selecting the zone can be done using these instructions (https://kb.roonlabs.com/Zone).
I would make sure that the Bryston Zone is enabled in the Audio tab and then after it is enabled, select it as a zone using the Zone instructions to play directly to it.
If you have two zones grouped, I would click the "Group Zones" button in the sidebar and unlink them just to make sure that you are outputting to the correct zone and not to "System Output":
Thanks,
Noris