Hi can't get this working my setup is all bryston bdp2 digital player just want roon to control it
Roon folks are going to want more info about your setup before they can help you. See directions here -
My setup is all bryston my bryston bdp2 digital player has a 500 gig ssd installed inside the player with some 200 cds on it I can't seem to get roon to work with it
Hi Alexander,
Can you see the Bryston BDP-2 in the Roon settings.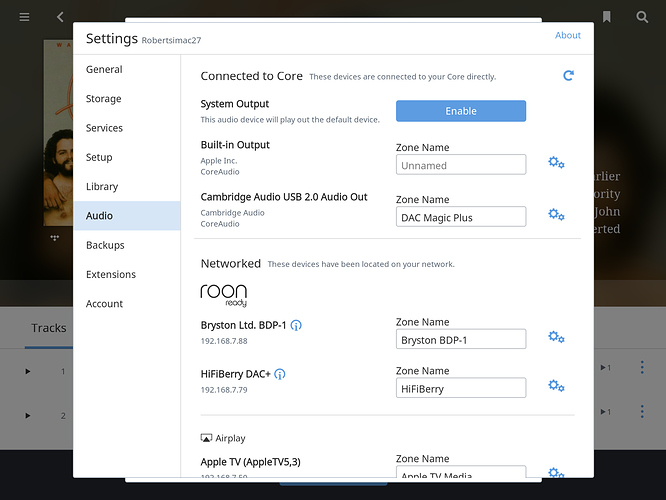 Ensure your Bryston settings are set to Roon Ready.
Can't get into roon settings I wonder if I even have roon downloaded I think I have just the remote part
Probably want to review this link getting started with Roon.
Your Bryston BDP-2 is an endpoint (player). It works by receiving files (music) from the Roon Core which is a contained on your PC, imac, or other server like an NAS. Roon remote (on a ipad/iphone type device) is a remote controller for Roon, and does not have the capabilty of operating the Roon core.
Take a look at the Knowledge base. Hopefully, it will give you a better understanding of how Roon software interacts. I'm sure the Roon support staff can help too.
Best, Robert