I have noticed another bug since version 778. I initially thought this might be the same issue as that other bug I reported regarding "Main Albums" and "Appearances". But I dont think it is and to explain I use an example where there only is one "Main Artist" and no further appearances.
I have 4 recordings of the Complete Etudes (published in 3 books) for piano by György Ligeti.
Frederik Ullén
Pierre Laurent Aimard
Thomas Hell
Danny Driver
They can be found circeled in attached screenshot: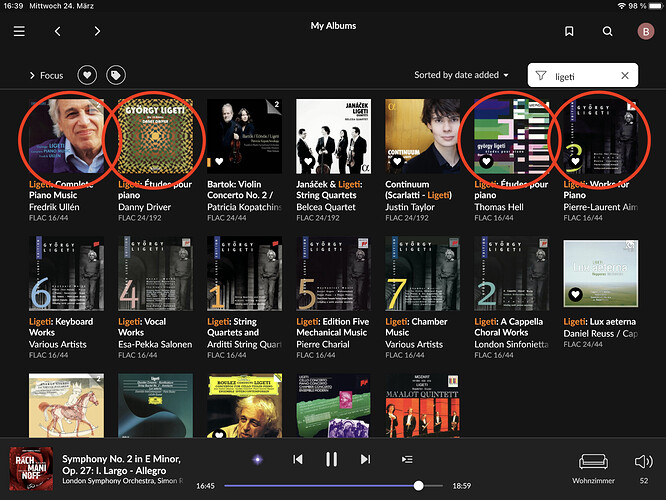 However, If I look at the library Icon (screenshot taken from Danny DIver's Album) on any of those albums, It gives me a album count of just 2. Those are Frederik Ullén and Pierre-Laurent Aimard.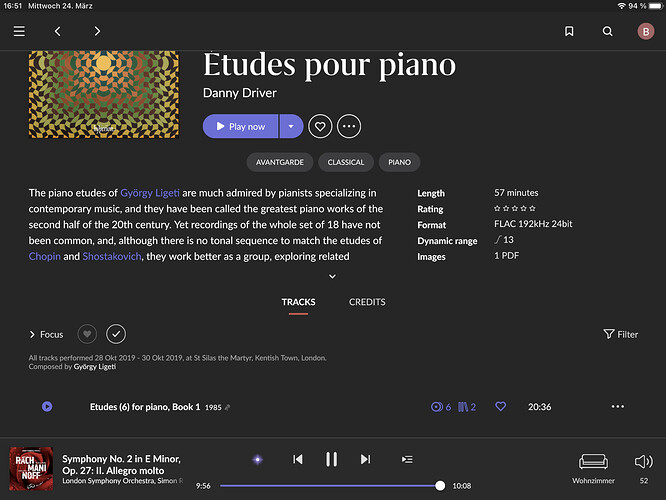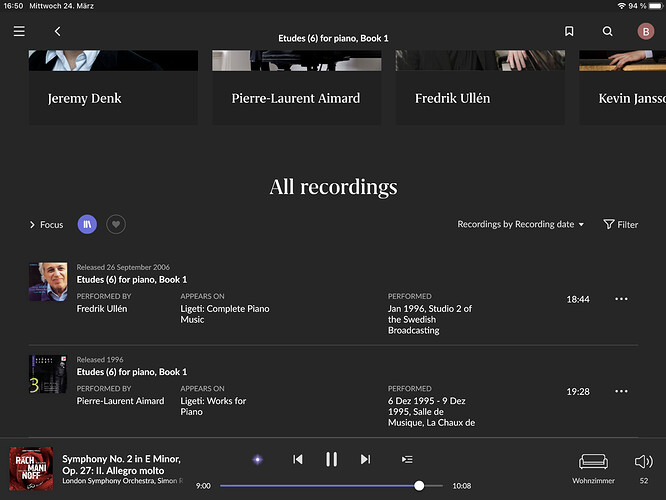 So where are the other two? They vanished into a black hole.
I believe there is a bigger issue here in terms of how items in ones Library are being accounted for then just that Main Album / Appearences Issue.
Thanks for investigating.