Core Machine (Operating system/System info/Roon build number)
Win10 64 bit, roon 1.7 571
Description Of Issue
suppose i make a search, any. just an example: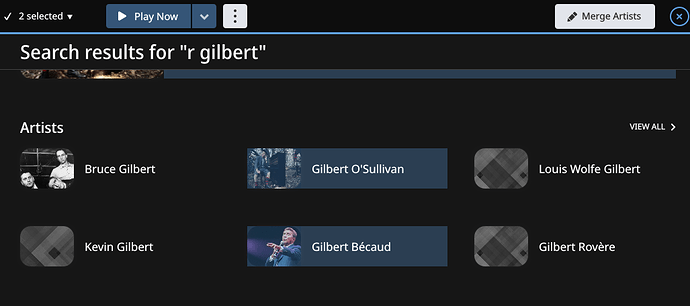 here i can select 2 or more of the results and merge them.
but if i click on "view all",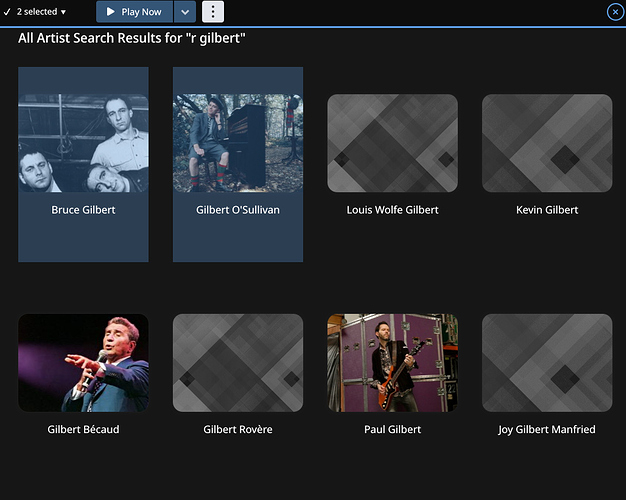 in the new window i can still select 2 results, but cannot merge them anymore. it used to work.