My albums view, focus:


if i focus on classical (for example):

in the composers menu the "View More" button disappears.
I reported the same issue to support and they told me they are aware of it and there's a ticket open.
In the Discography view, the focus does not show +/-, like in the My album view. Is this intentional or a bug? Also, the focus in the My Track view is displayed as a popup. In most other views it expands to the bottom.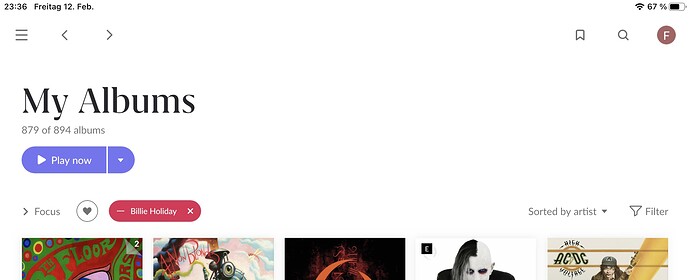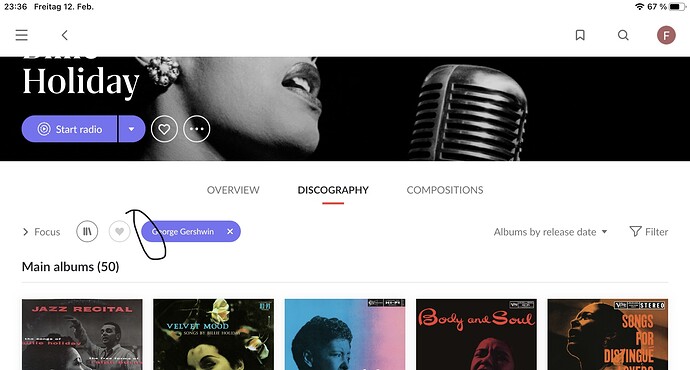 Yes. I see the same.
NOT possible from Album view
NOT impossible from Discography view
Focus a pop up in track view but a dropdown in album view