I'm not sure whether this is a bug, or that I'm not understanding how Roon works. Some clarification either way would be welcome.
The "3 dots" menu for the queue list offers 3 functions:
Add to a playlist
Add to a Tag
Export…
Now, I would expect that in all three cases, the number of items in the queue at a given point in time would be the same. However, when I looked at the result of trying all the menu options in quick succession, I got different numbers, viz: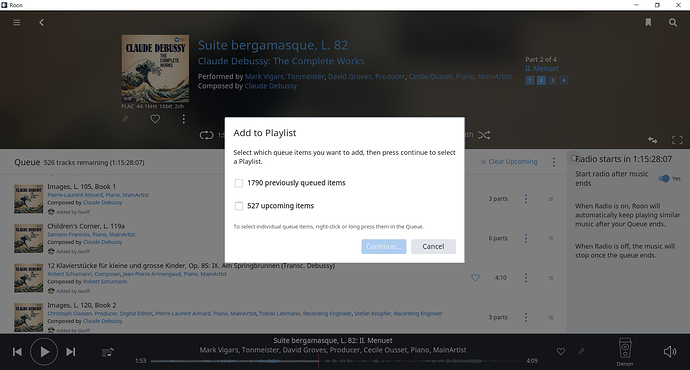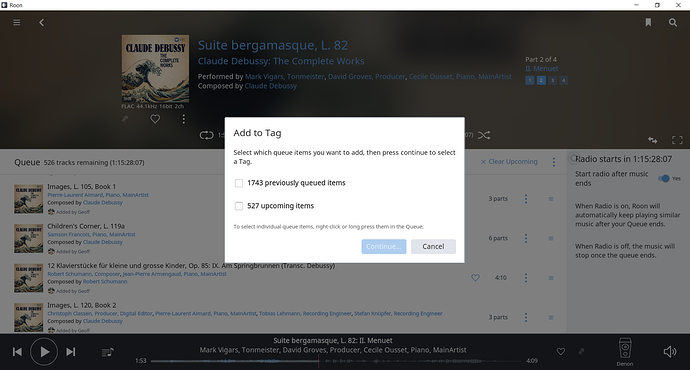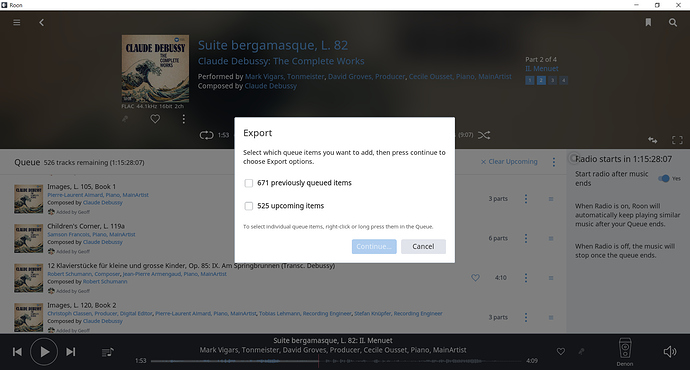 What am I missing here? Thanks.