HI,
Not responding…
this has been going on for quite some time now, would that be normal behavior: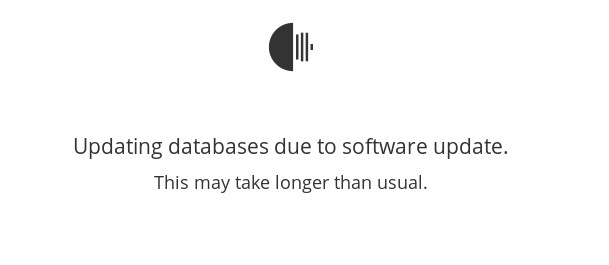 cheers,
Marius
With our new release we've made some changes to our database (More in release notes).
So, this screen is expectable. The time required for Roon to update its database depends on your library size and hardware specs of the machine where Roon Core is installed
.
Can you please answer the questions below:
For how long this screen is shown ?
How big is you library ?
What are the specs of your core machine ?
HI thanks for replying so quickly!
I've installed a SSD just now, and thought it best to start all over with a fresh database built on the new SSD.
fwiw: the screen was there all morning, say 5 hours or more.
my library was about 30K tracks
Machine a Synology DS1512+ 5X4tb drives, external HDD (at the time of the issue) and 1 gb memory.
Ive got 2 gb memory on order, hope to install soon.
Thanks,Marius
my guess is thats going to take a while
I just tried it (with a backup of my build 142 database) on my DS1511+. (3GB Ram)
As I don't have that many tracks (only 7963) , the database update process was done within a few minutes.
rebuilding on the new SSD was done in less than an hour.
don't know why the database transfer to the new Roon format was taking so long.
Cant comment on it further, since it is history


Might have been the memory, but then again, that was never fully overloaded.
Thanks ,
Marius