According to build 207 release notes, "Support for WORK/COMPOSITION tag even if no PART/MOVEMEMENT tag is provided". This does not appear to be the case for me. I unidentified J.S.Bach "Well-Tempered Clavier Book II" by Gustav Leonhardt, orig. ed. on DHM. Without any COMPOSITION/MOVEMENT tags, first 6 tracks are shown as: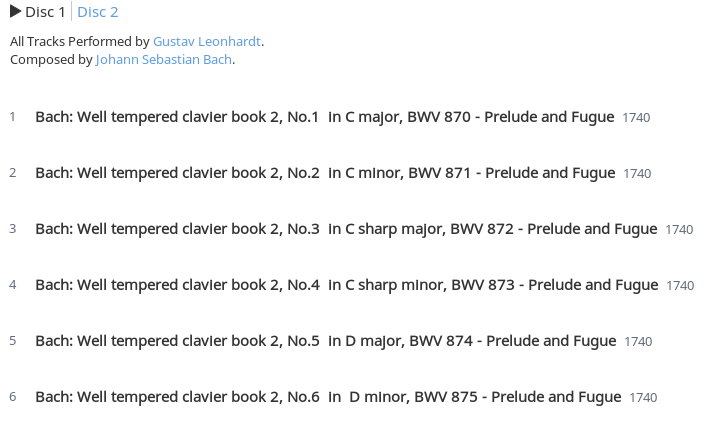 Setting on all 24 tracks the COMPOSITION tag to string "The Well-Tempered Clavier (24), collection of preludes & fugues, Book II, BWV 870-893 (BC L104-127)" produce nothing. Tracks are displayed as above, without being grouped in the expected composition.
After setting on tracks 1 and 2 tag MOVEMENT to values "1"and "2" resp., the tracks are shown grouped in a composition, but only those tracks.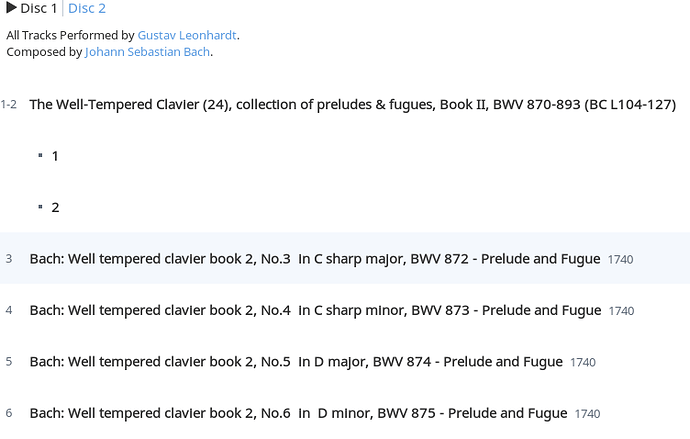 Continuing on tracks 3 and 4, setting MOVEMENT to "3" and "4" produces: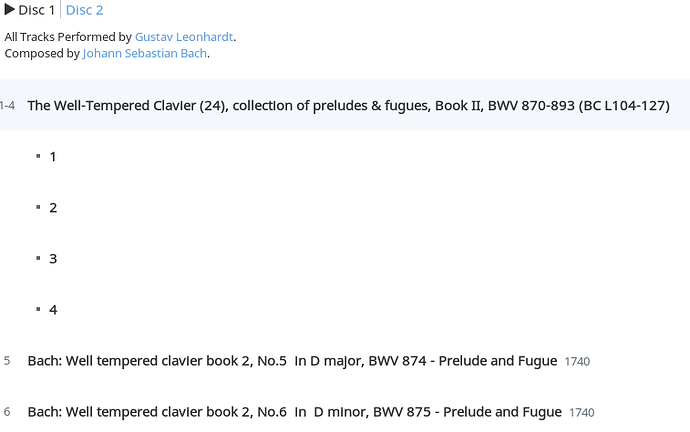 Similar results were obtained by experimenting with WORK/PART.
From my experience, it appears that both COMPOSITION and MOVEMENT tags must be set in order to produce the intended compositon works in Roon. Could someone have a look ?