Core Machine (Operating system/System info/Roon build number)
Windows 7Pro64 on AMD A10-7700K Radeon R7 / Roon 1.7 Build 571
Network Details (Including networking gear model/manufacturer and if on WiFi/Ethernet)
All devices wired ethernet.
Audio Devices (Specify what device you're using and its connection type - USB/HDMI/etc.)
3 CuBox-i2 Bridges
SPDIF Toslink output
iFi micro iDAC2 USB connected
Mytek Brooklyn DAC USB connected
Description Of Issue
After B571 installed & restarted I went to "about" page. All 3 showed "updating" then came back showing version 1.7 B571 instead of version 1.0 B171: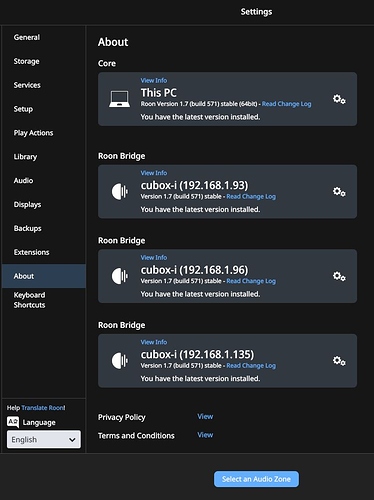 When I went to the "audio" page all ports showed "enable":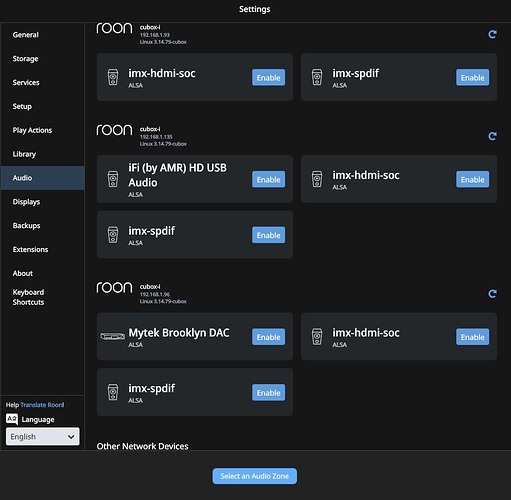 When I click on "enable" the zone is "unnamed".
Do I have to re-create all 3 zones from scratch? Or is there a way to retrieve the settings?