Roon categorizes a 'Cadenza' as a 'Performer' role. It is not uncommon for the original (long dead) composer to have written the original Cadenza. It is also not uncommon for a different but more recently long dead composer to have written a more popularly performed Cadenza. Given that many of these compositions are hundreds of years old it is also not uncommon that historically famous (and equally dead) performers will have written yet other Cadenzas. It may even be the case that yet another Cadenza has been written and recorded by a contemporary performer.
The way this is handled in roon has the effect of multiple confusing 'appearance' album credits throughout any Classical roon library. It is particularly noticeable if you like piano or violin music.
This is just one example. On this album of Mozart concertos. Jan Lisiecki plays cadenzas by Beethoven, Badura-Skoda and himself.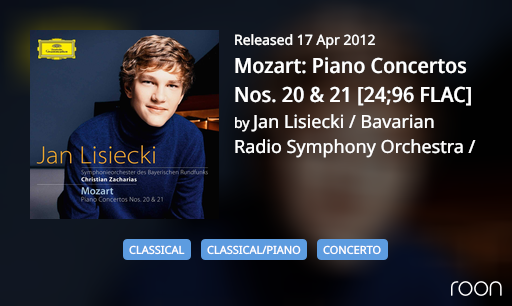 As Beethoven has a cadenza credit, he gets a confusing 'appearance' credit for this album (and others):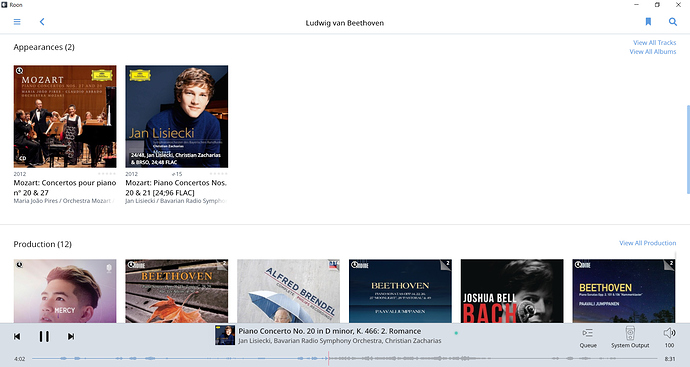 As you can see. Beethoven also gets 12 album production credits (mostly as far as I can see because he gets a "quotation" credit in the album notes).
Also as Paul Badura-Skoda gets a cadenza credit on this album he also gets a confusing appearance credit.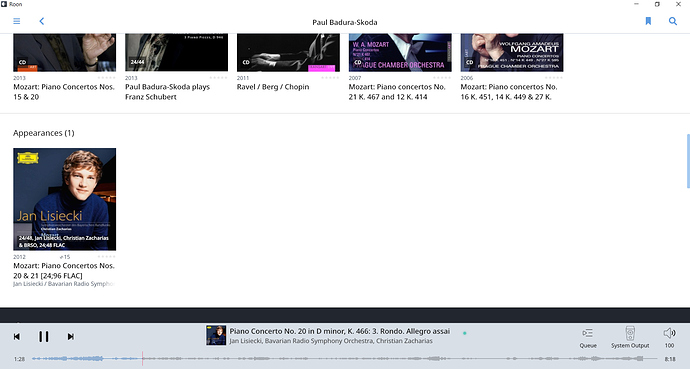 Is there a way in which roon could handle cadenza credits more sensibly?