No you can't. It needs an x86 processor.
No ROCK is designed for intel x86 chipsets
U can only use intel/AMD x86platforms for the core machine. Be it macOS windows Linux or roon's rock os (Linux based)
Yep I have ROCK running just fine on an AMD Ryzen 3 and had Roon Server running just fine on W10 on a Ryzen 5. The link @AndyR has posted gives full details of the build
Note usually caveats apply - ROCK on an AMD cpu won't be officially supported. Roon Server on a Ryzen based W10 or Linux installation will be.
I did have to restart the Roon Server today for reasons unknown but ROCK itself has been err… rock steady.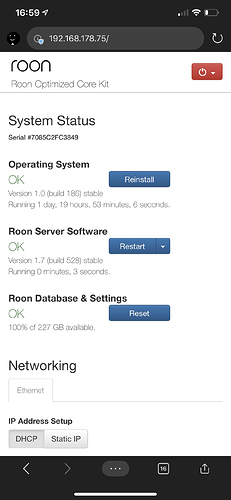 Edit to say amd x86 sorry