Hi everyone!
I don't know if there's any topic about this, I didn't really know what to search for…
I am using Roon to stream music from Tidal and my Plex server to my Primare i15 integrated amplifier. The amplifier can stream music via Bluetooth, Airplay and Chromecast. It works great!
But I have one problem: the signal path isn't always optimal, because Roon automatically connects via Airplay, instead of the Chromecast (which converts to 24 bit instead of Airplay's 16 bit). I've been playing with the settings for a bit, but I couldn't find an option to set my connection preference to Chromecast.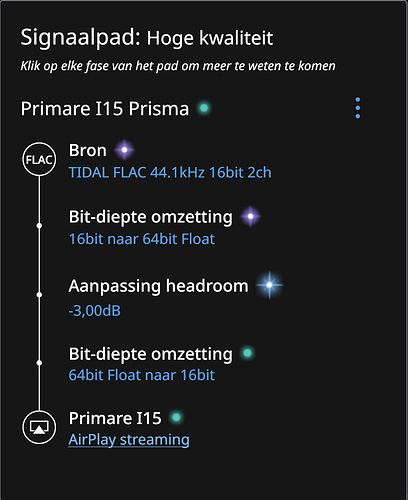 *
Is there a way to switch the output for this specific zone from Airplay to Chromecast?
Thanks in advance!
David
*Sorry, the path is in Dutch in the picture