Hi,
Lately I have had a lot of trouble getting Roon working. Since an upgrade a week ago. At the same time the Airport Extreme Wifi stopped working, now running an Asus RT-88.
Question: Do I have to set up port forward? I worked the other day with no port forward set up.
I have restartet and uninstalled/reinstalled several times.
Main Core:
Mac Pro 5.1
MacOS 10.13.2
Second core (one lisence):
Qnap TVS-471
latest firrmware
Here is what happend starting fresh:
I see the core (madmacx):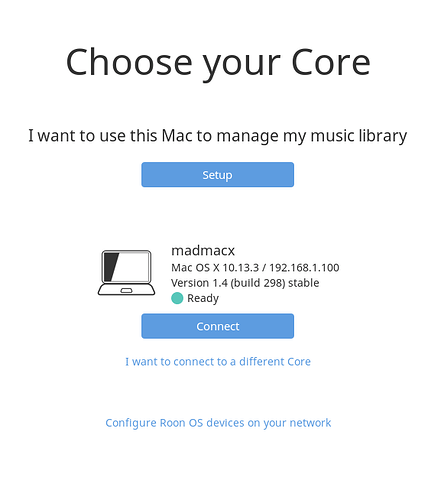 PS! From the Iphone I only the other core, Not able to connect to Core 1 (madmacx) from there. From Macbook (remote) only see Core 1. From Macbook not able to switch to Core 2.
I am able to connect to Core 1 madmacx and set up Music Folder. Logging into Tidal says wrong user/pass. 100% sure I have the correct one. Also tested pass on tidal.com.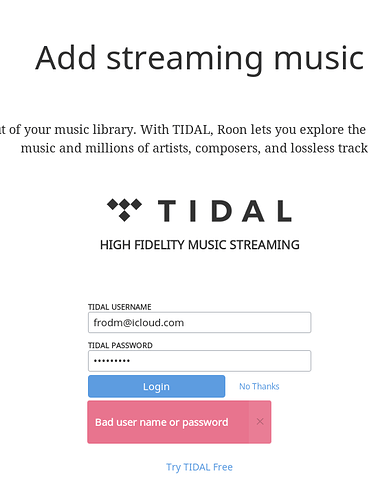 Passing on Tidal login, then it stops on this picture: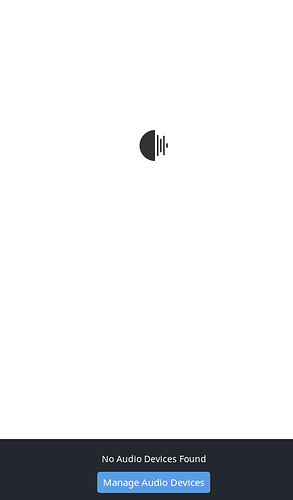 Any ideas?
Cheers,
Frode