Roon Core Machine
iMac Retina 5 K 27 inch Late 2015
RAM 24 GB
OS: macOS Monterey 12.3.1
situation was the same in the previous OS.
Networking Gear & Setup Details
wifi 802.11ac
Connected Audio Devices
The situation is the same in the following audio devices.
System Output
Daphile
USB connected DAC (OPPO Sonica and so on)
Number of Tracks in Library
Description of Issue
I cannot add albums to library. After click button [+], image rounding again and again and looks like I cannot add album to library.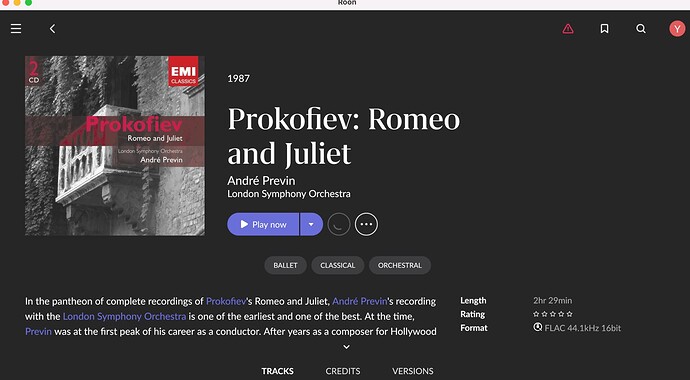 Qobuz App does work on the same computer properly. And add album to Qobuz library. However I cannot the same albums to Roon library in room app.
Not all the albums but some albums cannot to be added to room library.
The following operation did not work
reboot roon core
reboot audio device
reboot computer of roon core
clean up my library
log out and then log on Qobuz (because the albums I tried to add to library are associated with Qobuz.)
I also watched the following topic. Unfortunately it did not help me.