The album Landfall by Laurie Anderson and the Kronos Quartet has a misspelled track, as you can see in this screenshot of the Tidal version of the album. Track 4: Our street is a balck river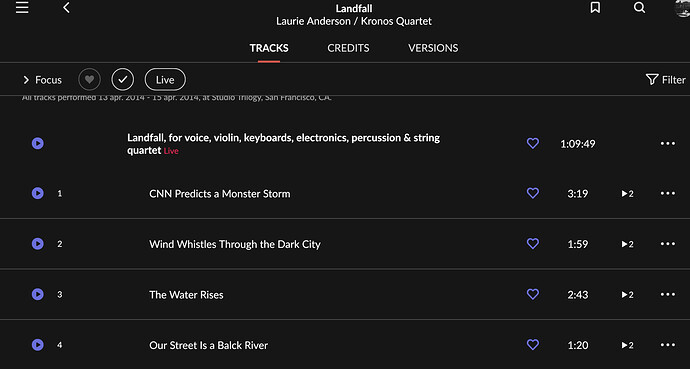 I tried to alter the title (black in stead of balck), but the changes I made are not shown in the album details.
My guess is that this has something to do with the track being part of a work.